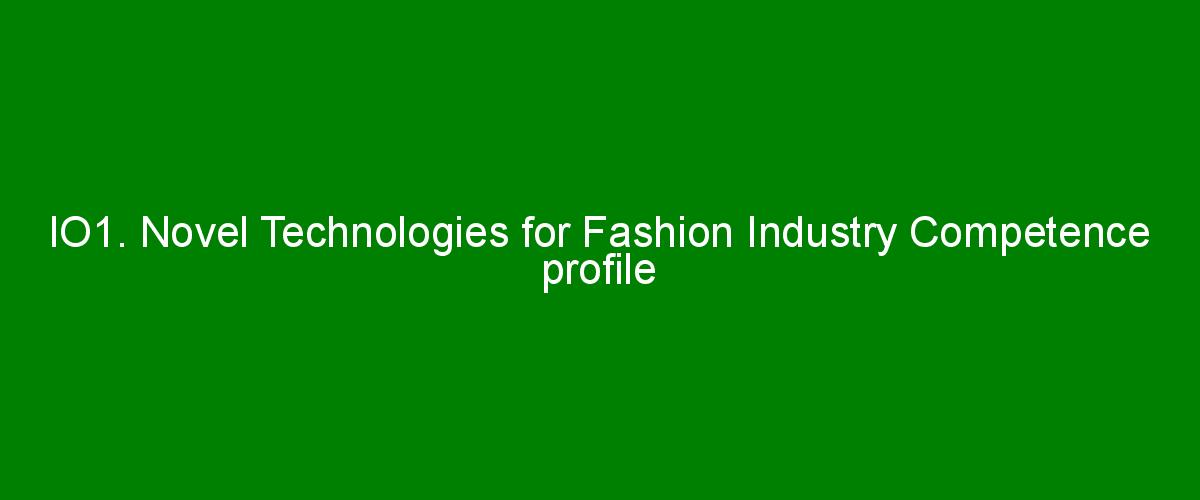 Competence profile - Novel Technologies for Textile and Fashion Industry
One of the first outcome of the TEXMODA project is a European competence profile on Novel Technologies for textile and fashion industry.
The objective of the competence profile is to map the necessary competences of students and professionals of textile technologies and fashion industry, through desk research and the organization of focus groups.
The European competence profile for Novel Technologies for Textile and Fashion Industry is a report describing:
the areas of work
the associated tasks
the necessary skills and competences, that are relevant for staff in textile and clothing sector that work with producing garments using novel technologies.
The competence profile has three parts:
a general description of the qualification
the activities associated with the qualification
the competences required for the profession, categorized in core competences, additional competences needed in specific situations, and transversal personal and professional competences.
The competence profile will be used as a basis for the development of the training curriculum and the learning material that follow!
The competence profile will be finalised in the 2nd partners meeting in Kaunas and will be available for download through our website.